A place of one's own… isn't that what we all want? A father wants his man-cave, a mother, at least this mother, wants her nook. A place to get cozy with a novel, design magazine, or trashy romance, a place where no one else can be, a place where you're not allowed to be disturbed. Pure heaven. Mine would be by the fireplace, a little something like this:
with a comfy, not to big and not too small, leather armchair and ottoman. This fits the bill perfectly: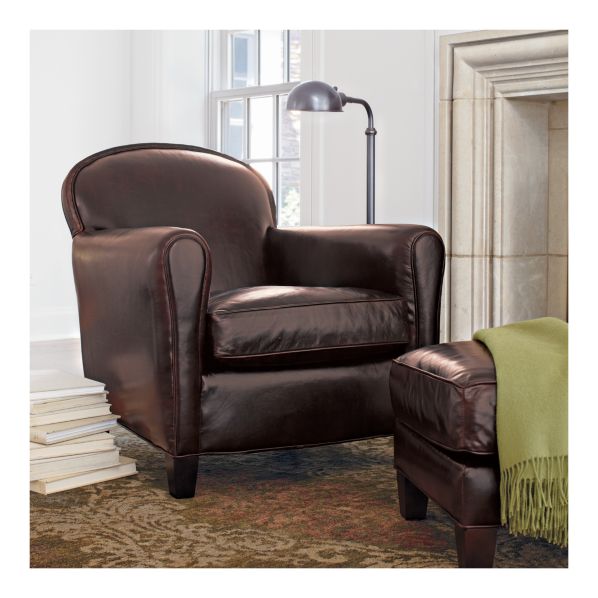 Here are a few more mom-nooks for your inspiration.