When you have kids, your bedroom can be a peaceful, calming haven, a place for you to get away from the chaos of, well… your kids. These upholstered beds, with feminine curves, dramatic tufting, and elegant nailhead trim, set the tone for a decidedly "grown-up" space.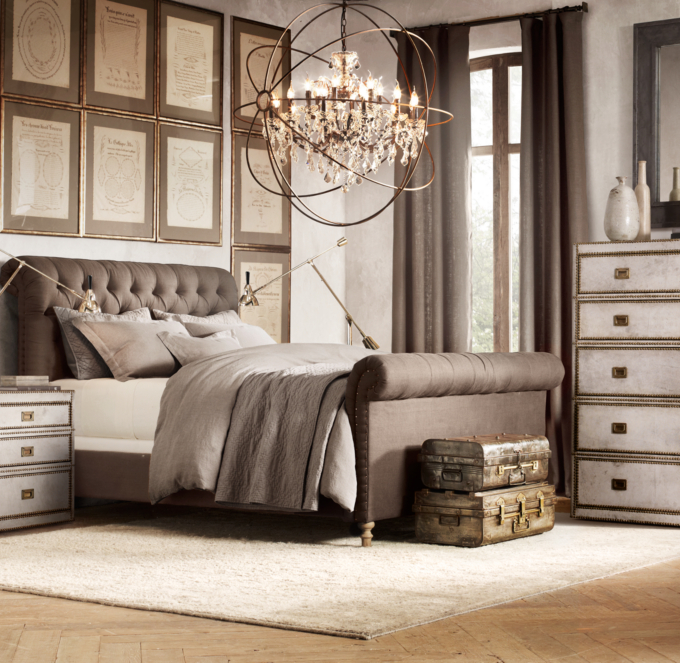 If you hadn't noticed, all of these beds have upholstered side rails and footboards — no frumpy bedskirts for me!
What's your dream bed?